I've been going down to Corinth MS for the past 8 years in December for my wife's family's Christmas/family reunion and never got a chance to just look around town. It was always as soon as the party was over, pack up and leave. While making a day trip to MD yesterday I decided to take a break for lunch and go exploring. Drove into town around lunch time and after running by Taco Bell, took my lunch and ate it in the parking lot of the Crossroads Museum. The main conflicts around Corinth were for control of the Memphis & Charleston and Mobile & Ohio railroads which cross there. I hate I didn't take any pictures at the crossroads when I was there but I didn't plan on posting anything about it at the time. After that I visited the National Cemetery which is full of Union dead from battles around the North Mississippi/Middle Tennessee battles. I next went to the Corinth Civil War Interpretive Center which is on the original site of Battery Robinette. It was flattened soon after the battle and rebuilt just a few years ago along with the museum. It held 3 20lb Parrotts at the time of the battle, but has a pair of 12lb Napoleans on display now. Also on the site is a monument to Col. William Rogers of the 2nd Texas. His men took the battery from the Federals but were soon fired on by Battery Williams which was a short distance away and he and numbers of his men were killed by blasts of cannister shot and were driven away. Planning on making another trip as soon as I can.
Front of Battery Robinette
Business end of a 12lb Napolean
The end you'd rather be on. DANG!! Almost got my truck!!!!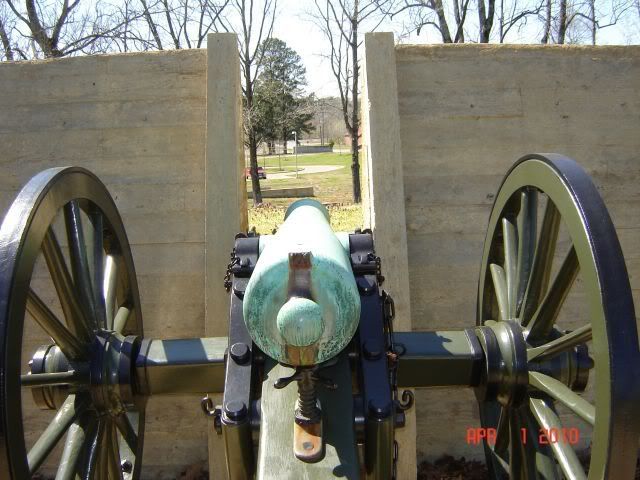 Rear of battery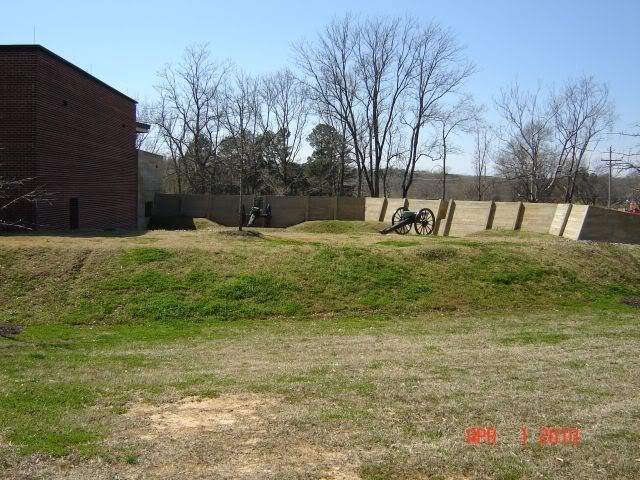 Col. Rogers memorial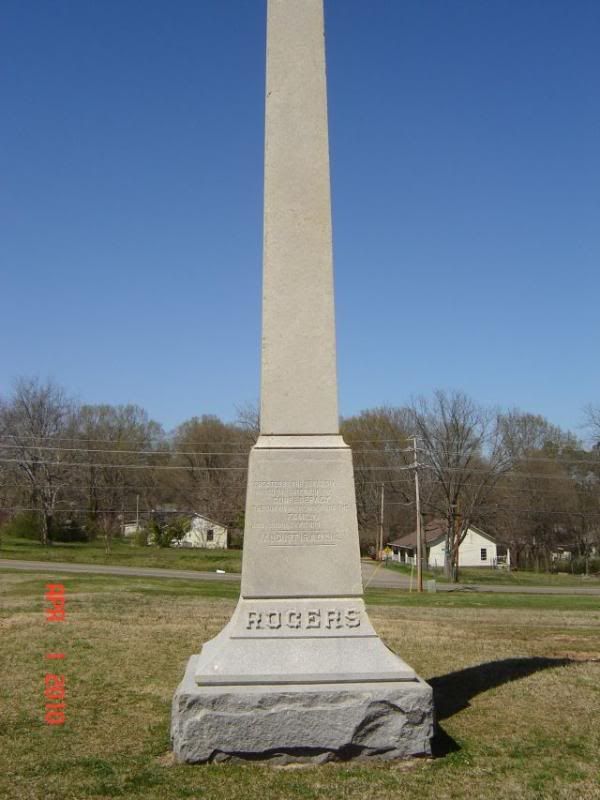 View he supposedly had when cut down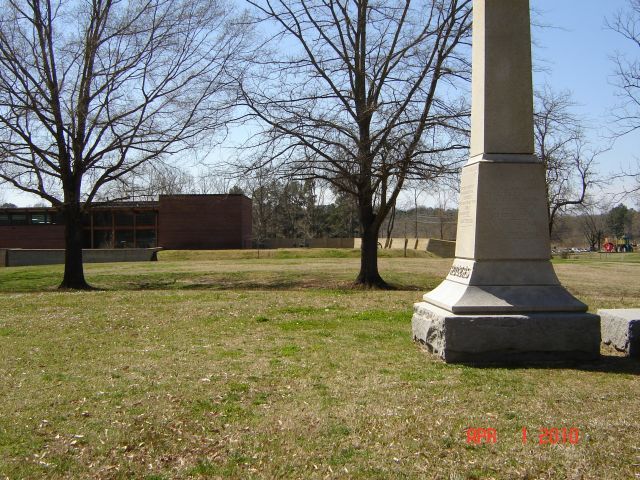 Picture of Col. Rogers (on the left) mortally wounded still on the battlefield supposedly the next day (Not my pic)
Marker at Battery Williams where the fire came from that killed him (Not my pic)
Rifles and supplies inside museum. 1842 model U.S. 69 cal muskets